1205 N Ed Carey Dr, Harlingen, TX 78550
Gulf Coast Eye Institute of Harlingen, TX
The Harlingen ophthalmologists and eye doctors are here to help you! Call or request an appointment online with Gulf Coast Eye Institute providing a wide range of services including LASIK, cataract surgery, comprehensive eye care, on staff retina surgeons and more.
Monday - Friday: 8:00am – 5:00pm, Saturday 8:00am – 12:00pm
"I've had great experiences with Gulf Coast since taking my grandmother to all of her appointments…"
"Great Dr's my favorite – Dr. R. Cantu"
"…Definitely a life changing experience. Very affordable and a painless, issue-free procedure. Thank you Gulf Coast Eye Institute."
About Our Services Offered at Our
Harlingen, TX Office Location
The Gulf Coast Eye Institute offices in Harlingen, TX are fully equipped with state of art facilities and have highly qualified eye specialists who are ready to provide a superb level of eye care. We are committed to providing you the best services to ensure an excellent experience at our Harlingen, TX eye doctor offices. Our  team of ophthalmologists and other eye specialists have decades of experience in their respective fields. We strive to provide individual and personalized attention and treatment plans to everyone who visits us. This allows us to ensure that every patient receives a level of care that is unmatched.
Our friendly team of ophthalmologists, optometrists are happy to assist you with all of your eye care needs. Your ocular health is extremely important and we work hard to ensure that you enjoy the comfortable and clear vision that you deserve. Whether you need a glasses prescription updated or LASIK eye surgery, we are more than happy to help. At Gulf Coast Eye Institute, we want to provide comfortable and reliable services to each and every patient that walks through our door. We provide treatments tailored for your unique condition. Some of the personalized eye care services available here at Gulf Coast Eye Institute include the following.
Routine Eye Exam in Harlingen, TX
Routine eye exams play an important role in maintaining not only your ocular health but also your overall health. During a routine eye exam many patients are able to update their glasses prescription which allows them to order new glasses or contact lenses. In addition to helping update any prescriptions, routine eye exams can help mitigate damage to vision caused by a serious eye disease such as glaucoma. Many vision threatening eye conditions are difficult to detect on your own. During your routine eye exam our eye doctors will conduct a series of tests with specialized equipment that can identify the early warning signs of vision threatening diseases. Early detection is vital in protecting your vision which is why routine eye exams in Harlingen are a good idea.
At Gulf Coast Eye Institute, we offer a routine eye examination that includes checking all parts of the eye. Your eye specialist will start by looking at the outer parts of your eyes followed by checking your eye muscles, performing eye reflexes, checking eyesight, and looking inside your eye to check the inner structures. Your doctor will advise you on how to maintain your eye health. In case of any abnormality, you will be informed, and the treatment will be started. Schedule your routine eye exam today.
Retina Surgery in Harlingen, TX
The retina is one of the most important yet fragile structures in the eye. Composed of light sensitive cells, the retina transmits signals of light which is relayed to the brain which perceives these signals as sight.. A healthy retina is extremely important to maintain the vision as any damage to the retina is difficult to treat. Therefore, the only option we have is an early diagnosis and preserving the rest of the vision.
At Gulf Coast Eye Institute, we specialize in retina care and take pride in providing highly specialized retina care in accordance with the latest technology and techniques. Our retina specialists at Harlingen, TX branch treat various retinal diseases including diabetic retinopathy, age-related macular degeneration (ARMD), retinal tears and detachments, and uveitis. If you are experiencing symptoms of a serious retinal disease such as floaters, flashes or distorted or dark central vision, schedule an appointment with a retina specialist right away. Timely treatment of retinal conditions is vital to preserving vision. Contact Gulf Coast Eye Institute today to schedule an appointment today.
Glaucoma Treatment in Harlingen, TX
Glaucoma is one of the most common eye conditions in the United States that is often left undiagnosed until the late stages. It is characterized by increased pressure inside the eye. This pressure causes damage to the optic nerve and other eye structures and can eventually lead to blindness if left untreated. Therefore, early diagnosis and treatment are crucial in glaucoma cases.
At Gulf Coast Eye Institute, we ensure to design a quick treatment plan in order to prevent any further loss of the vision. Our glaucoma specialists take intensive measures so that the disease is under control and the vision is preserved. If you believe you may be suffering from glaucoma or have a family history of glaucoma contact Gulf Coast Eye Institute today to schedule an appointment today.
LASIK Eye Surgery in Harlingen, TX
LASIK is the most popular alternative to glasses and contact lenses. This blade free procedure reshapes the cornea and corrects refractive errors including nearsightedness, farsightedness, and even astigmatism. LASIK helps many patients reduce or even eliminate their dependence on corrective lenses such as glasses or contacts. The procedure itself takes a matter of minutes and the downtime is just a few hours before you can begin enjoying your improved vision.
At Gulf Coast Eye Institute, we have a team of experienced LASIK specialists who have helped hundreds of patients enjoy clear vision without the assistance of glasses or contacts. We utilize the latest technology and techniques to ensure the best outcome for every patient we treat. Not everyone is a candidate for LASIK eye surgery. If you believe you may be a candidate for LASIK eye surgery in Harlingen, TX schedule an initial consultation at Gulf Coast Eye Institute, we look forward to helping you.
Schedule an appointment at Gulf Coast Eye Institute today →
With two locations in Harlingen, TX Gulf Coast Eye Institute has an office that is convenient to you. Whether you need to renew your glasses prescription, order new contact lenses, or are in need of cataract eye surgery, the friendly and professional eye experts here at Gulf Coast Eye Institute are happy to help. Book your appointment at Gulf Coast Eye Institute, Harlingen, TX. We have two clinics to choose from. Give us a call or fill out the online contact form below to schedule your appointment today.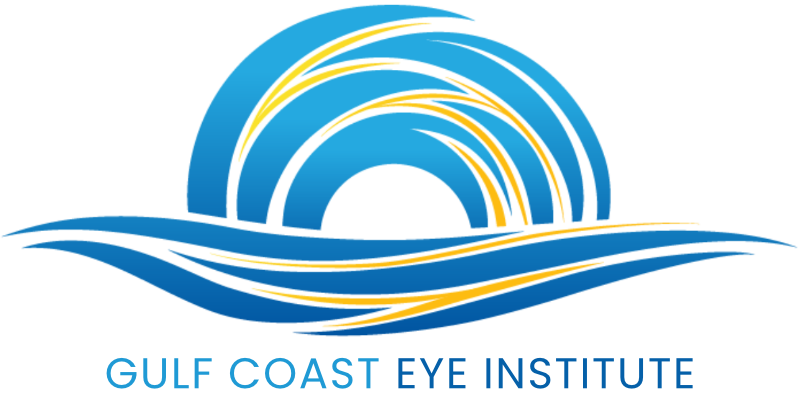 Ready to request an appointment?  Make sure to choose the office location when submitting in order to more efficiently confirm the details.
Fill out the request form below.