1311 E 6th St, Weslaco, TX 78596
Gulf Coast Eye Institute of Weslaco, TX
Call or request an appointment online with Weslaco's premier eye care specialists at Gulf Coast Eye Institute, providing patients with a wide range of services including comprehensive eye care, LASIK, cataract surgery, the treatment of retinal conditions and more.
Monday - Friday: 8:00am – 5:00pm
"…Definitely a life changing experience. Very affordable and a painless, issue-free procedure. Thank you Gulf Coast Eye Institute."
"Wonderful experience. I was very pleased with everything from start to finish; my favorite part is the fact that I can now see clearly!"
"Instead of heading to the Emergency Room (due to getting face scrub particles lodged in my eye) I was instructed to go here by my doctor. Not only did they get me in quickly but the staff was amazing…."
About Our Services Offered at Our
Weslaco, TX Office Location
At Gulf Coast Eye Institute we are committed to providing our patients with the best possible eye care. At our Weslaco, TX location, we offer a wide range of services that cover all of your eye care needs. Everything from your routine eye examination to the treatment of complex eye conditions can be taken care of at Gulf Coast Eye Institute. We have a team of experienced ophthalmologists and optometrists who are board-certified and specialized in treating different eye conditions. We pledge to provide personalized treatment according to your individual needs while making sure that you are comfortable throughout the process.
At Gulf Coast Eye Institute, patients' satisfaction is our priority. We want to be sure that you are well informed and comfortable through every step of your treatment. Whether you are simply getting a new glasses prescription or having a cataract removed, our team of eye experts are here to support you and provide you with superb treatment. Some of the personalized services that we offer at our practice are as follows.
Routine Eye Exam in Weslaco, TX
Eye diseases typically progress slowly and are difficult to catch without the help of an eye doctor. By the time the symptoms are clearly evident, a lot of damage is already done and in some cases is irreversible. Therefore, the only way to ensure eye health and early treatment of any eye problem is regular eye check-ups. Doctors advise annual or biannual general eye check-up depending on your age and the condition of your eyes. Having regular eye exams can also help ensure that your glasses and contact prescriptions are up to date and provide you with the best vision possible.
At Gulf Coast Eye Institute, Weslaco, TX Location, we offer both comprehensive and routine eye exams. When you visit us for your routine eye check-up, a series of tests are performed by our specialists to examine every part of your eyes. The examination includes basic tests like vision as well as more advanced tests that identify possible warning signs of serious ocular diseases. At the end of this examination, our eye specialists give you a detailed account of the findings. If there is any problem, you are guided about the next steps. Even if your eyes are healthy, you may be provided with an updated glasses prescription. Take the first step toward maintaining your ocular health and schedule a routine eye exam today.
Retina Surgery in Weslaco, TX
The retina is a thin layer of light-sensitive neuronal cells present on the inner surface of the backside of the eye. These light-sensitive cells convey light signals to the brain where they are changed into an image. These cells are very sensitive to trauma or disease and any damage to these cells is irreversible. Therefore, maintaining retina health is vital to preserving your complete vision. It is important that any retinal diseases are caught before serious damage is done. Some common retinal diseases include retinal tears, retinal detachment, and macular degeneration. Routine eye exams can play a pivotal role in catching retinal conditions early and starting treatment in a timely manner. If you are experiencing any symptoms of a serious retinal condition such as flashers, floaters, or dark central vision, schedule a visit with a retinal specialist as soon as possible.
At Gulf Coast Eye Institute, we specialize in retina care. We have board-certified retina specialists who have years of experience in treating retinal diseases. Our specialists ensure to formulate a treatment plan quickly in order to prevent any damage that could jeopardize a patient's eyesight. Most retinal diseases cause permanent damage, and treatment is needed urgently to preserve the rest of a patient's vision. If you suspect that you are suffering from a retinal disease schedule an appointment with a retina specialist in Weslaco, TX today. The professional team here at Gulf Coast Eye Institute will be more than happy to assist you.
LASIK Eye Surgery in Weslaco, TX
LASIK eye surgery is a blade-free procedure that involves the use of a laser to correct refractive errors like nearsightedness, farsightedness, and astigmatism. This procedure is safe and quick with only a few hours of downtime. LASIK is one of the most common eye procedures performed in the United States and is a great option for those who want to reduce their dependence on glasses and contact lenses.
At Gulf Coast Eye Institute, we use the latest LASIK technology and techniques to ensure that vision is improved. We have LASIK surgery specialists who discuss the procedure in detail from start to finish. Not everybody is a candidate for LASIK. You must first schedule a LASIK consultation where our eye specialists will determine whether or not you are a candidate for LASIK. If you believe that you may be a candidate for LASIK eye surgery in Weslaco, TX schedule your consultation with Gulf Coast Eye Institute today.
Cataract Surgery in Weslaco, TX
A cataract is one of the most prevalent eye conditions in the United States. According to the American Academy of Ophthalmology over 24 million Americans over the age of 40 suffer from cataracts. There are different types of cataract but Nuclear Sclerotic Cataracts are the most common. It most commonly affects people over 50 years of age and occurs naturally due to age. Cataracts cause blurred vision along with other symptoms. The most effective and common treatment for cataracts is cataract surgery.
At Gulf Coast Eye Institute, our cataract surgery experts perform the surgery precisely and with great care. Our surgeons replace your affected natural lens with a high-quality transparent synthetic lens. This lens results in greatly improved vision. Our specialists guide you through the whole procedure from initial consultation to final check up. If you believe that you may be suffering from cataracts contact us to schedule an appointment today. Gulf Coast Eye Institute is happy to provide routine cataract surgery in Weslaco, TX.
Glaucoma Treatment in Weslaco, TX
Glaucoma is another highly prevalent eye condition in the United States. It is characterized by blurred vision, halos, and eye pain. This ocular disease occurs due to increased intraocular pressure. Long-standing glaucoma can lead to vision loss and eventually blindness. It is important to catch glaucoma early and begin treatment to prevent permanent damage to your vision.
At Gulf Coast Eye Institute, our eye care professionals provide effective treatment for all types of glaucoma. Our specialists examine your eyes, perform tests, and discuss the treatment options with you so you are in the loop throughout the entire process. If you believe you may be suffering from glaucoma, or have a family history of glaucoma, schedule an appointment at Gulf Coast Eye Institute today. When it comes to protecting your vision, early detection and timely treatment is the best option.
Schedule an appointment at Gulf Coast Eye Institute today →
Whether you are in need of an updated glasses prescription, in need of treatment for glaucoma or in need of any other eye care services the ophthalmologists and optometrists at Gulf Coast Eye Institute are here for you. We are committed to providing patients in Weslaco, TX with a superb level of care from start to finish. Give us a call or fill out the online contact form below to schedule an appointment with the best eye doctors in Weslaco, TX. We look forward to serving you.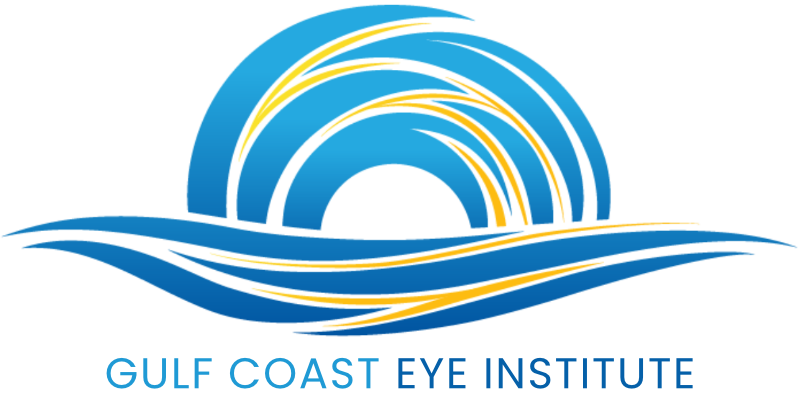 Ready to request an appointment?  Make sure to choose the office location when submitting in order to more efficiently confirm the details.
Fill out the request form below.