1006 E. Hillside, Laredo, TX 78041
Gulf Coast Eye Institute of Laredo, TX
Laredo Eye Institute, located at 1006 Hillside in the north area of Laredo, Texas, is the first choice of Laredoans for their eye care. With some of the highest regarded Ophthalmologists and Optometrists, Laredo Eye Institute takes great pride in providing quality, experienced eye care to the community they love being a part of.
Monday - Friday: 8:00am- 5:00pm
"I've had great experiences with Gulf Coast since taking my grandmother to all of her appointments…"
"Staff was very professional and friendly. Did not have to wait long. Excellent service."
"Wonderful experience. I was very pleased with everything from start to finish; my favorite part is the fact that I can now see clearly!"
About Our Services Offered at Our
Laredo, TX Office Location
Laredo Eye Institute Institute is committed to providing the best eye health and treatment services in south Texas. At our Laredo, TX office, our team of eye care experts are proud to provide each and every patient with a supreme level of care. Our experienced and friendly staff are always there to ensure an excellent experience and complete satisfaction upon every visit. Whether you are visiting to renew your prescription or for a post-op appointment with one of our talented ophthalmologists, we work hard to ensure that you receive a level of care that not only meets but exceeds all of your expectations.
We offer a range of services at our Laredo, TX eye doctor location. At Laredo Eye Institute, clients' satisfaction is our priority, and we strive to fulfill all your eye health needs. Some of the personalized services that we offer at our practice are as follows.
Retina Eye Surgery Laredo, TX
The retina is a very crucial part of the eye as the brain can only perceive an image if the retina is able to correctly transmit signals to it. The retina contains neuronal cells that are sensitive to light coming into the eye through the pupil. These neuronal cells are very sensitive and can be prone to damage. Once they are damaged, the damage can rarely be reversed. Your doctor can only take measures to treat the cause of damage in order to prevent the progression and preserve the eyesight.
At Laredo Eye Institute, we specialize in retina treatment and have retina specialists who are happy to help our patients detect retinal diseases and treat these conditions in a timely manner. Retina diseases are serious and require immediate attention. After you book your appointment, our specialists will contact a series of tests to make a diagnosis. Once they reach a diagnosis, the treatment is started immediately to stop the progress of the condition. Some common retinal eye diseases include macular degeneration, retinal tears and retinal detachment. Our retina specialists are equipped and ready to help you preserve your vision and eliminate any problems with your retina.
If you suspect that you may be suffering from a retinal eye condition, schedule a visit at Laredo Eye Institute today.
Routine Eye Exam Laredo, TX
Looking after your ocular health involves regular eye check-ups. It is a good idea to schedule a routine examination at least once a year. Some eye conditions do not show any symptoms at the early stages, and a diagnosis made at a late stage can result in irreversible damage to a patient's vision. Routine eye examination will allow our eye doctors to catch the warning signs of serious eye conditions early, thus improving the likelihood of successful treatment.
At Laredo Eye Institute, we offer a comprehensive eye check-up that includes checking the health of all parts of your eyes including the eye muscles. Our specialists discuss the outcome of the examination with you and advise on how to maintain your eye health. Schedule a routine eye exam at Laredo Eye Institute today.
Dry Eye Treatment at Laredo, TX Location
Dry eye is a bothersome eye condition that can occur when the glands in your eyes fail to produce enough lubricating fluids. These fluids are vital for your eye health because they prevent friction and protect your eyes from the harsh external environment. In case of insufficient lubricants, you may feel a burning sensation, irritation or notice redness.
At Gulf Coast Eye Institute, we offer dry eye treatment. When you visit our eye clinic in Laredo, TX, our eye specialists measure the amount of fluid in your eye and examine tear quality. This helps diagnose your unique dry eye situation. Once the diagnosis is made, our eye specialists formulate a customized plan according to the severity and cause of your dry eye condition. We offer a variety of different dry eye treatments that will ensure ample lubrication and mitigate or even eliminate dry eye symptoms entirely.
Cataract Surgery Laredo, TX
A cataract is characterized by the clouding of the natural eye lens which can occur due to various reasons. Aging is the most common cause of cataracts. Millions of Americans are diagnosed with cataracts every year. If a cataract is left untreated, it can lead to vision loss and eventually lead to blindness. The only treatment for cataracts is cataract surgery.
At Gulf Coast Eye Institute, we perform cataract surgery. Our highly-qualified and experienced surgeons remove the affected natural lens and replace it with a high-quality synthetic lens. This blade free surgery is short with a little downtime. Our team will support and guide you through the entire process from initial consultation to complete recovery. If you are suffering from cataracts, schedule an appointment at Gulf Coast Eye Institute today.
Glaucoma Treatment Laredo, TX
Glaucoma is an eye condition that is commonly caused by elevated intraocular pressure. This high pressure over a period of time can damage the optic nerve leading to permanent loss of vision. There are many different problems that can cause glaucoma. Regardless of the cause glaucoma can result in vision degradation and eventual blindness. Therefore, early diagnosis and treatment of glaucoma are necessary to preserve vision and prevent loss of vision.
At Gulf Coast Eye Institute, we have experienced eye specialists who utilize the latest equipment to diagnose and treat glaucoma. There are different underlying causes of glaucoma, and it is essential to reach the root cause to provide the correct treatment. If you believe you may be suffering from glaucoma or are experiencing severe headaches, eye pain or noticing halos around light, schedule an appointment with one of our friendly eye car specialists here at Gulf Coast Eye Institute.
Schedule an appointment at Gulf Coast Eye Institute today →
Gulf Coast Eye Institute is proud to provide our neighbors with comprehensive eye care that they can trust. Our specialists use the latest technology to provide each patient with the comfortable and clear vision that they deserve. Whether you are in need of a routine eye exam or LASIK eye surgery, our team of eye care specialists is here for you. Book your appointment today at Gulf Coast Eye Institute in Laredo, TX. We look forward to serving you.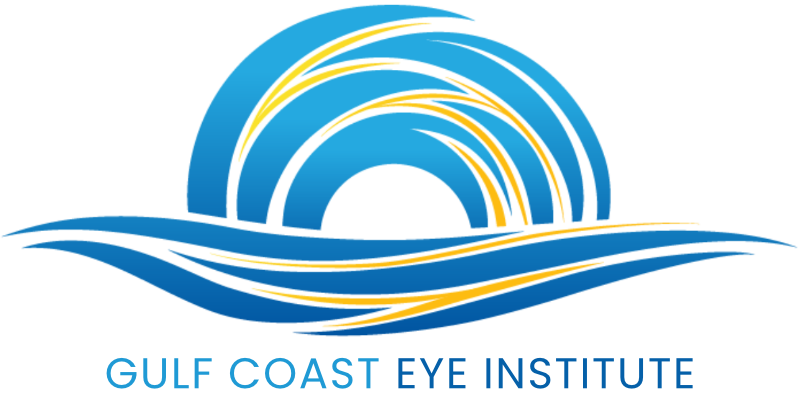 Ready to request an appointment?  Make sure to choose the office location when submitting in order to more efficiently confirm the details.
Fill out the request form below.